The FAA has issued a Special Airworthiness Information Bulletin (SAIB) regarding ACR Electronics, Inc. (formerly known at different times as Artex Aircraft Supplies, Inc., Chelton Avionics, Inc., and Wulfsberg Electronics) and several of its ELTs.
The Emergency Locator Transmitters with model numbers of G406-4, C406-1, C406-1HM, C406-2, C406-2HM, C406-N, and C406-NHM have been found to sometimes fail to transmit alert and location signals in case of an accident due to an inoperative or a deteriorated G-switch.
The SAIB points out that this problem is particular evident with ELTs located in high-vibration environments. The SAIB recommends best practices for the inspection, modification, and replacement of these ELTs located in high-vibration environments.
Models affected: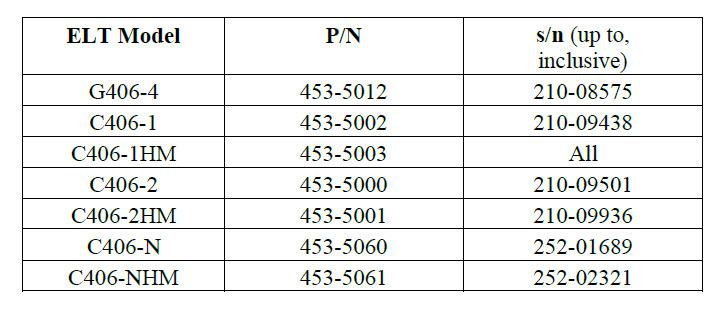 Download the entire SAIB by clicking here.