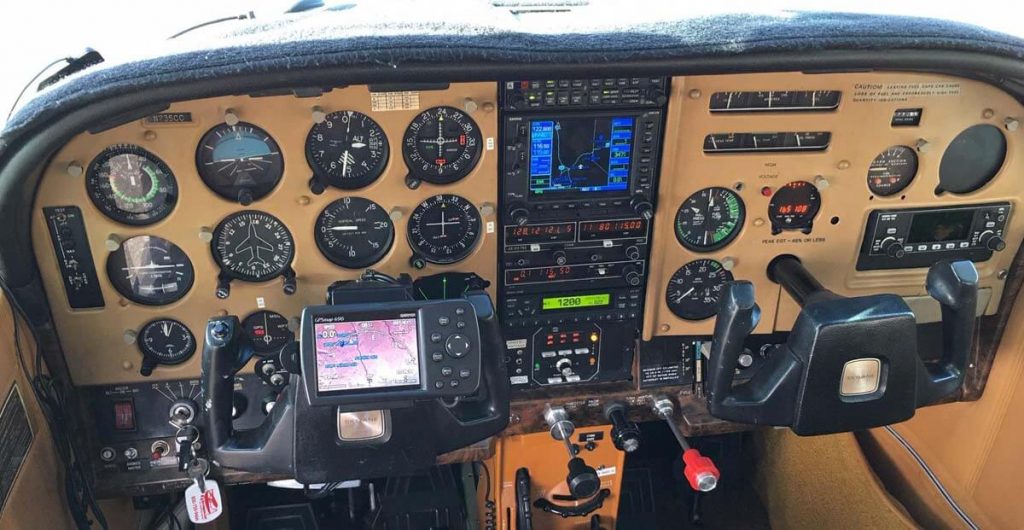 This is our third installment in the perfect panel series. As I mentioned, since 2013 when I started writing for Piper Owner magazine, I have previously tackled this subject twice. I called this final installment medium/heavy IFR, but my editor suggested "true" IFR and I liked that phrase.
In my VFR and light IFR articles, we started by talking about how those pilots fly. The fact is, light IFR pilots fly VFR most of the time. True IFR pilots fly a lot more in IFR conditions. In fact, the idea of taking off into a 500-foot ceiling and transitioning through marginal weather for the majority of the flight, if not the entire flight, and concluding with an approach to minimums is not out of the question for the experienced true IFR pilot. It's easy to see that a lot more is at stake when the last thing you saw was the runway you took off from and the next thing you'll see is the runway that you're about to land on. Pilot load increases greatly in true IFR as does the need for lots of reliable, redundant equipment. Since your situational awareness is entirely based on the information you have in front of you, large format navigators and displays, or EFIS PFDs, make sense here as do engine management systems that monitor everything. An autopilot and audio panel with state-of-the-art features and benefits that reduce "load" and stress is almost a must. Solid-state gyros can certainly make it safer! A more reliable source like "active" traffic and weather (other than ADS-B) may also be a consideration. Bottom line: the avionics tools in a "true" IFR platform will often exceed the value of the light IFR pilot's aircraft. There's a lot of equipment to discuss so I'll likely be a little light on the details but I'll provide the links in the Resources section so you can easily find more information if you need it. We'll start at the top of the panel and go from there.
Audio Control
Years ago, you had many choices for audio panels. Today, PS Engineering dominates the audio market with Garmin offering a few "top of the line" options. Avidyne, BendixKing, and Trig Avionics offer limited options. We'll focus on audio panels with the features and benefits that can reduce pilot load and therefore appeal to the true IFR pilot. All audio panels provide the switching you need to access comms and navs and most have markers; ILS is not going away. The better audio panels all have stereo (music) intercoms with Bluetooth and cellphone interface but these features don't enhance the true IFR experience. Here are some important features that are available on most of the "top end" audio panels that can help you in true IFR.

The rest of this article can be seen only by paid members who are logged in.
Have a website login already? Log in and start reading now.
Never created a website login before? Find your Customer Number (it's on your mailing label) and register here.
Still have questions? Contact us here.