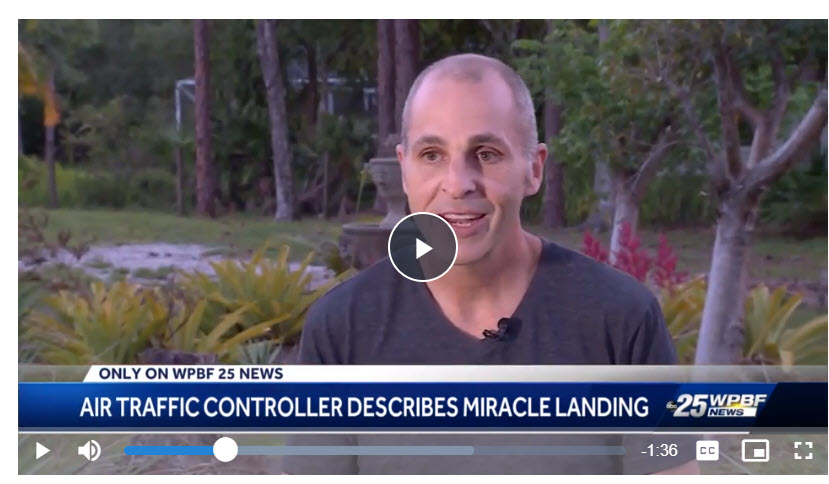 Air Traffic Controller Called 'Hero'
An unidentified passenger landed a Cessna 208 in Florida on Tuesday, May 10, with the help of Robert Morgan, the air traffic controller who was actually supposed to have the day off.
There are numerous news sources that covered this story.
Watch the West Palm ABC affiliate news story here.
Read Kathryn's Report, which follows airline incidents, here.
See the pattern of the flight on Flightaware.
You can also listen to all 10 minutes of the audio from the tower, below.