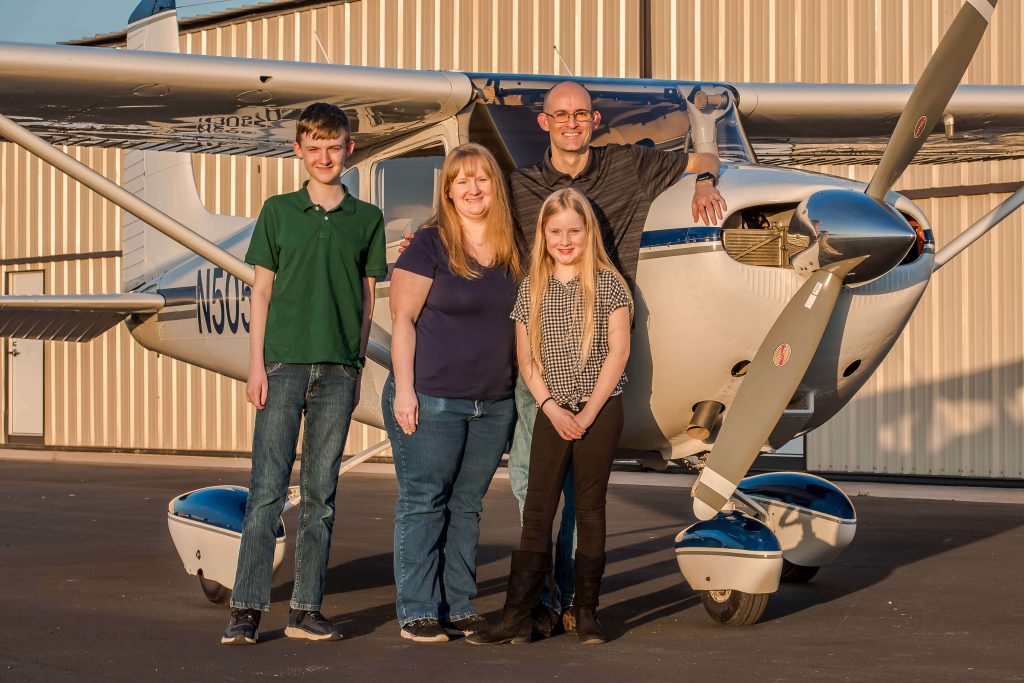 By Travis Latham
When I first started in aviation 12 years ago by buying a powered parachute and getting my sport pilot certificate, I would have never dreamed of having a plane as capable as my 182. I had always wanted to fly, and the powered parachute was an economical first step to get distance between me and the ground, but it was very limited.
After a few years, and since I was already a sport pilot, I decided to transition to fixed-wing in a Luscombe 8A, which qualified as a light-sport aircraft, and flew that for several years before moving to a Cessna 140A and getting my private certificate. The 140 was an amazing airplane, but it had too few seats for my family to join me, so I upgraded to a Cessna 170A (featured in the February 2019 issue of Cessna Owner magazine). We flew together as a family in that plane for many one-day trips, but it lacked the performance we needed for visiting family in Oklahoma or going on longer trips. So, I made the decision to buy my first ever tricycle gear airplane: a Cessna 182A.
The 182 is an amazing airplane with great climb and speed performance, relatively low fuel burn, and is an easy-to-fly airplane. My 182A is very nicely equipped with ADS-B, fuel flow monitor, engine monitor, and is IFR certified should I decide to move that direction. After changing airplanes every few years in the past, it is difficult for me to imagine selling this airplane anytime in the near future — at least while we have kids living at home. It truly is a great family travel aircraft and for now does everything I need it to!
Tell us what's interesting or unique about this plane.
My Cessna 182 was owned by the previous owner for almost 20 years and he had taken incredible care of it. He had made many upgrades over those years including an engine overhaul by Gann Aviation in Lafayette, Georgia, and full firewall forward refresh in 2016, which should enable many years of worry-free flying.
What are your favorite things about this airplane versus the others you've flown?
The increased speed and climb performance as well as easy ground handling in windy conditions. It's also very roomy and comfortable to be in for longer periods of time than the earlier airplanes I flew.
If you could change anything, what is the one thing you'd change?
Unfortunately, the earlier Cessna 182 models had lower gross weight limits, so my useful load is lower than it would be in a newer 182 model. However, it is still comparable to what I had in my Cessna 170 and so far it has not been an issue as long as we pack light.