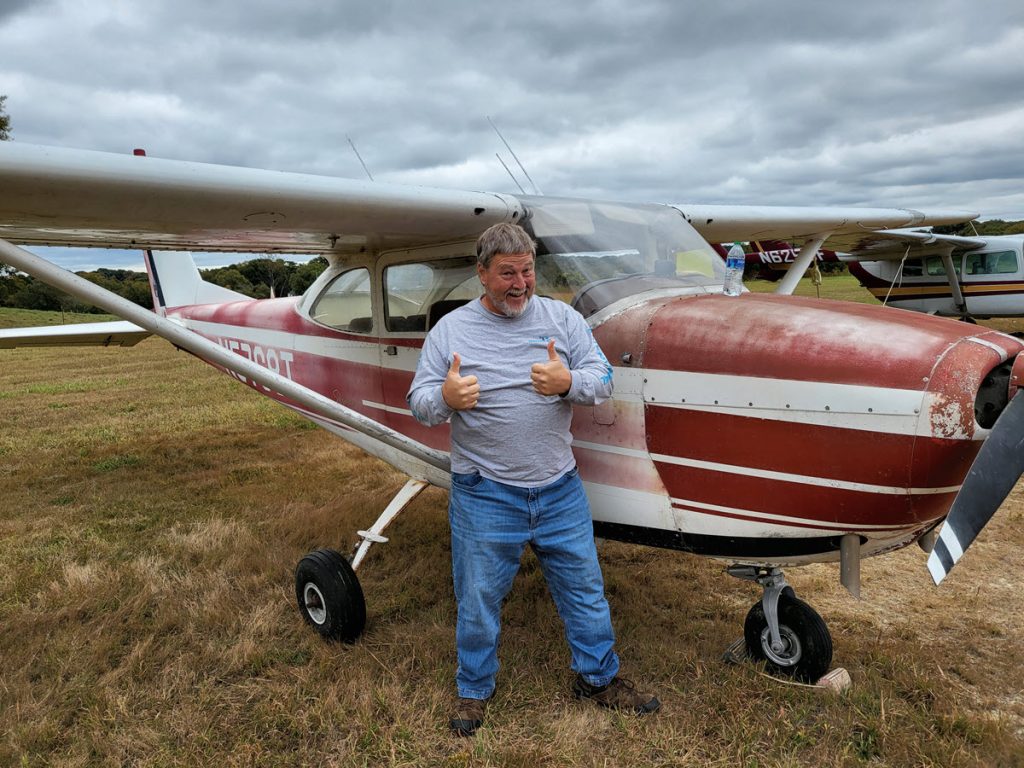 Auction Find Restored After 12 Years in a Field
By Jim Pantas
It was a cool October morning in 2021 when I decided to at­tend an auction of a local A&P who had dozens of aircraft in various states of disrepair and two huge hangars full of aircraft parts. I went with the intention of possibly buying a fly­ing aircraft but there were only two there that could be flown out. The bidding started on N5768T, a 1964 172E, and I kept thinking that the price seemed low, so I started raising my hand. Before I knew it, the auctioneer was yelling, "Sold to the man on the left!" If only I had known what I was getting myself into!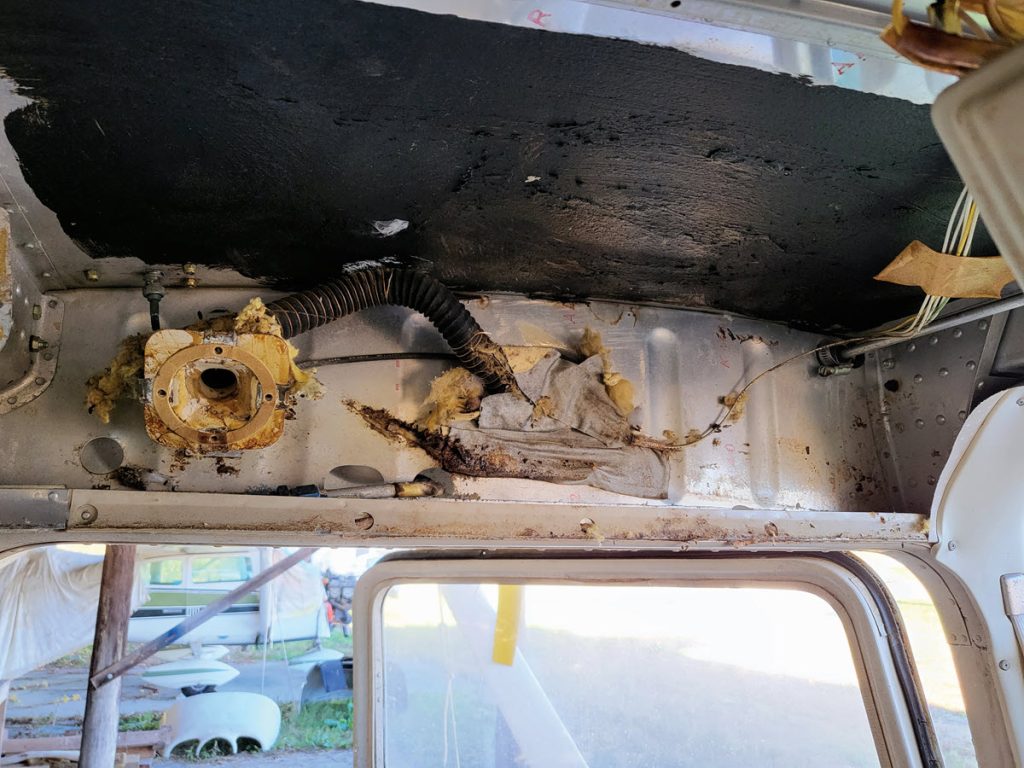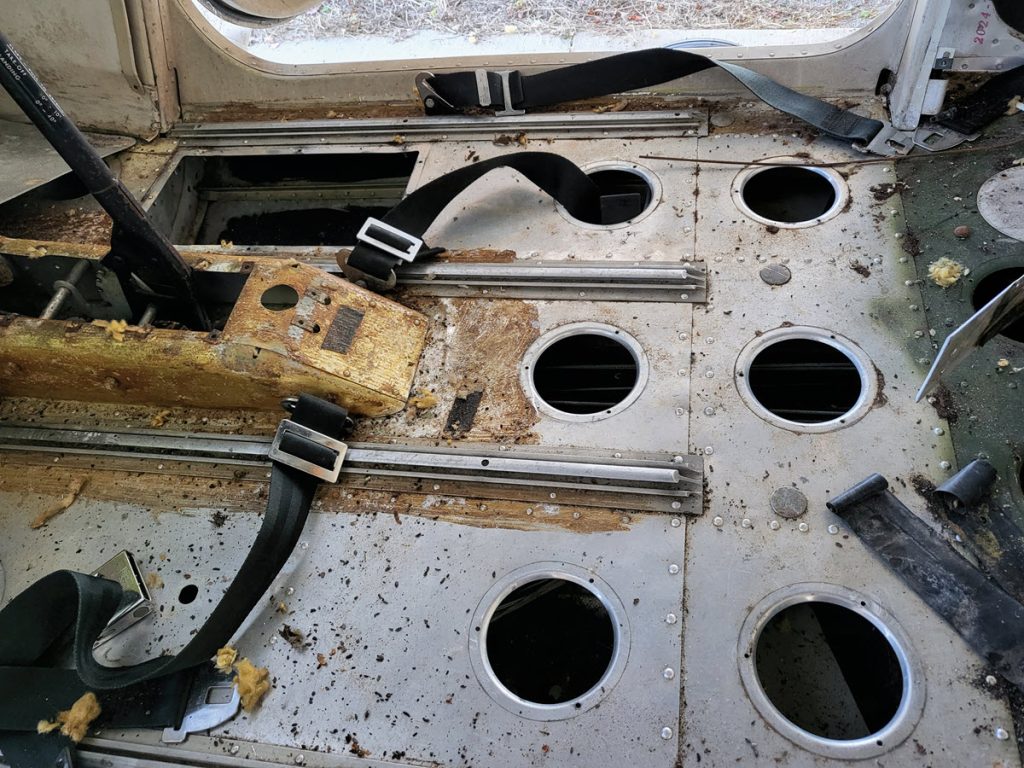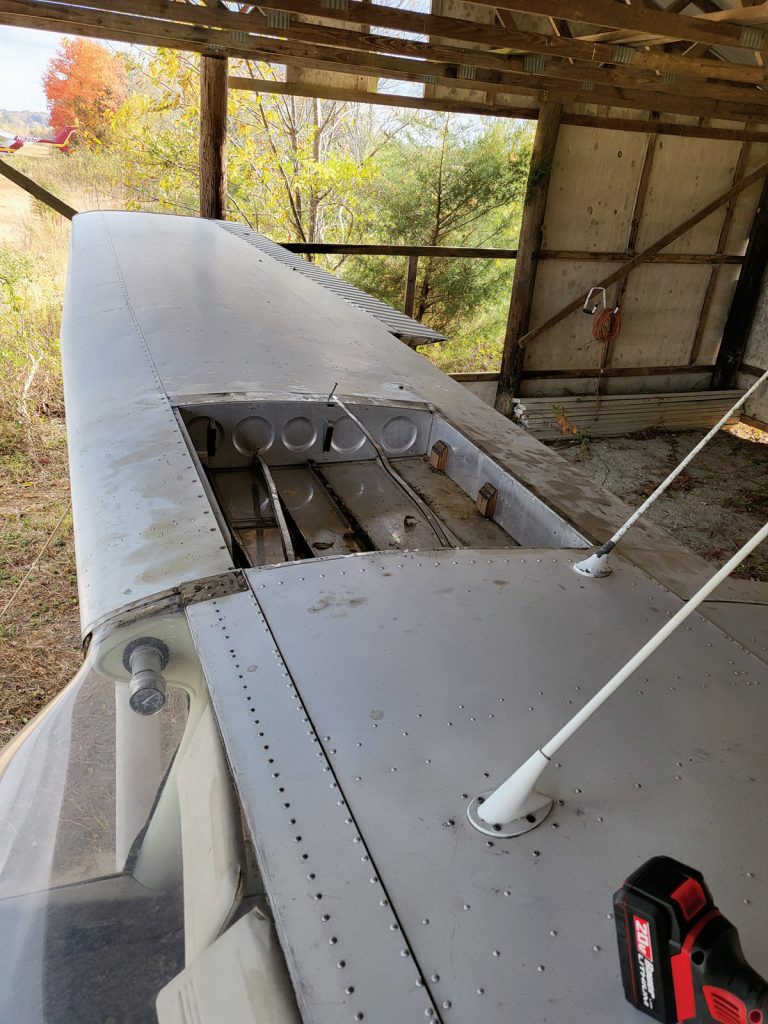 At first glance, the aircraft looked decent, although it needed a good paint job and some serious cleaning of various areas to remove the assorted nesting creatures that love to make homes in aircraft here in North Carolina. It was based at a grass strip 30 minutes from my house, so I went down there every chance I could for a month, each day coming home dejected because I found something new that needed repair or replacement.
During that first month, I discovered that the plane had been sitting out in a field for more than 12 years, and Cessna didn't do us any favors by making the fuel fillers "rain catch­ers." Needless to say, all the fuel lines under the floorboards needed to be replaced because they had filled with water and froze at some point. My fuel tank sending units were beauti­ful examples of what happens to steel in a moist environment: serious corrosion. It was starting to get cold outside in late November 2021, so after taking the tanks out to clean them, I decided I truly needed to take the plane someplace where I could work on it inside for the rest of the winter. That's when the disassembly process started.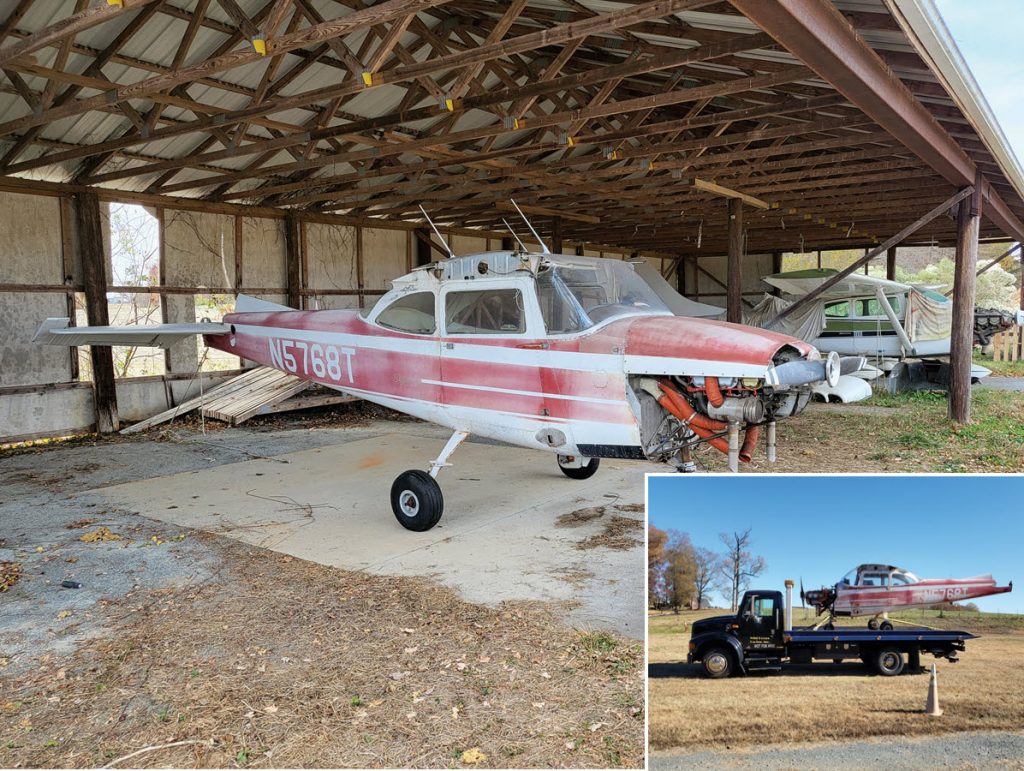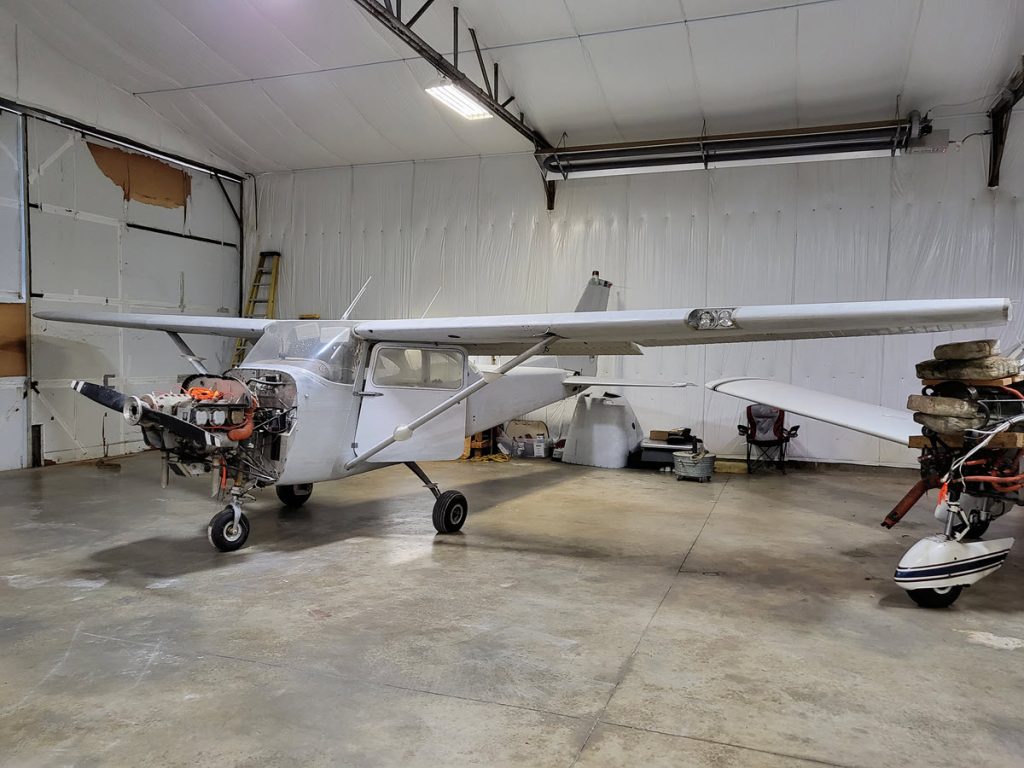 With the help of a couple buddies, we disassembled the plane and hauled it to a local A&P who had space and would super­vise all the work we did on it. While it was disassembled, we re­moved the paint and purchased all new hardware. The interior bits were extremely brittle from all those years out in the sun, so they were completely removed. I had seen interesting aircraft used for skydiving and cargo, so I planned to leave the interior bare and simply paint the interior metal. I teach folks how to drive race cars for a living, and our motto in racing is "lighter is always better." My goal has been to only put back in the plane whatever it needs to legally fly.
We reassembled the aircraft and started working on all sub­systems, making sure she was going to give me years of flying enjoyment. It was a painstaking process. We would take one step forward and two steps back as we found new issues. Each day I would arrive home from the airport after working on the plane and my wife would ask, "Is she ready to fly?" and I would reply, "Just one more thing…." It became a running joke at my house. Finally on May 19, 2022, after a few days of taxi testing, she left the ground for the first time in over 12 years. We flew a few trips around the pattern and did some standard maneuvers. She flew hands off with no issues. Now the "one more thing" is to get some more hours on the engine to make sure it's reliable after sitting for so long, and to add some paint so she can be parked outside when I go on long cross countries.
My goal with the plane is to throw a pair of electric folding bikes in the back, along with some luggage and/or camping gear, and fly to fun destinations to explore the local sights and fly-ins. I truly bought it to be my SUV of the sky; not to be a showpiece, but to be a completely no-frills functional aircraft. But as all air­craft owners know, there's always "just one more thing" to do before the plane is exactly what you want.
Jim Pantas is a retired software developer with a talent for racing, so he now teaches race car driving part-time as a High-Performance Driving Instructor. He's also a 14-year pilot who has owned an Alarus CH2000, Mooney M20C, Hatz CB-1 Biplane, and the Cessna 172E highlighted in this article, and he is now building a Van's RV-7A.