How to Bring the Iconic Trainer Up to Speed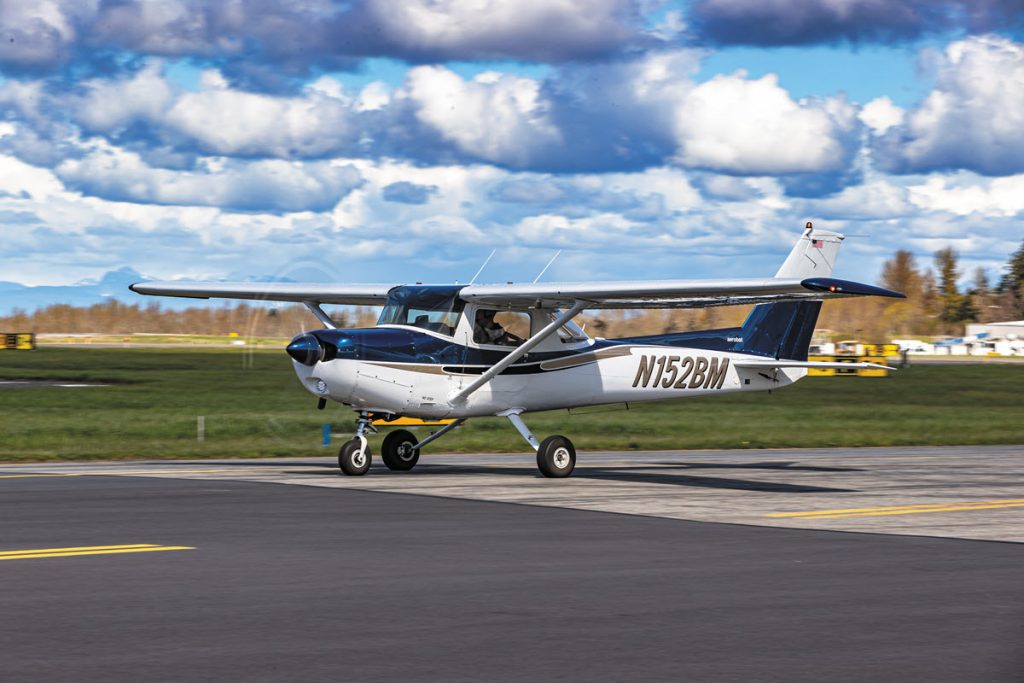 By Elizabeth Gibbs
The Cessna 150/152 is the unassuming, quintessen­tial trainer that all aviators recognize. General aviation wouldn't be where it is today without these small, safe, economical, two-place airplanes. Given their size and intended purpose, the Cessna 150/152 series aircraft has relatively limited capability. Excerpt for the Aerobat version, which is modified to operate within the utility category to allow for aerobatic ma­neuvers, the 150/152 series is light, docile, slow, and limited in range with two average-size people in the cockpit.
Even with their limitations, the Cessna 150/152 remains a sought-after trainer for pilots looking for a starter airplane to build time and obtain all their ratings. Rental rates are climbing as flight schools look to move on from an aging fleet of two-place Cessnas and into more modern aircraft such as G1000 equipped 172s, Diamond DA-20s, or the newer Piper Pilot 100.
With 23,839 150s produced from 1957 to 1977 featuring the 100 hp Continental O-200 engine, it's the fifth most produced aircraft of all time. With a few minor updates, including the 110 hp Lycoming O-235 engine, the 152 followed in production, be­ginning in 1977 and ending in 1985, with a total of 7,584 built.
After five or more decades of service for some, the remaining fleet of 150/152 aircraft are popping up for sale at higher prices than ever before, thanks to the current market. The once aver­age price will now buy an aircraft with beat-up interior, outdated avionics, and a timed-out engine. I am a huge advocate for restor­ing older Cessnas, and a growing number of people are taking on these types of projects with the help of local maintenance shops. Cessna isn't building airplanes in the numbers they used to, and in the case of the 150/152, they aren't building them at all.
The 150/152 shouldn't be discounted as an option when shop­ping for a first airplane, even when it comes to those outdated avi­onics. With airplanes going for what they are, avionics upgrades are offering a dollar-for-dollar return on investment. And there are so many options available for budgets of all sizes that there's no reason not to breathe some new life back into these older trainers.
Recently, we had the opportunity to design an instrument panel as an owner-manufactured part for a beautiful Cessna 152 Aerobat. The aircraft boasted a stunning paint job and well-cared-for interior, as well as an upgraded Lycoming O-235 rated at 125 hp. A private, family-owned airplane with minimal flight school history, it was a real treat to see inside such a well-cared-for 152.
The rest of this article can be seen only by paid members who are logged in.
Have a website login already?
Log in and start reading now.
Never created a website login before?
Find your Customer Number (it's on your mailing label) and register here.
JOIN HERE
Still have questions?
Contact us here.