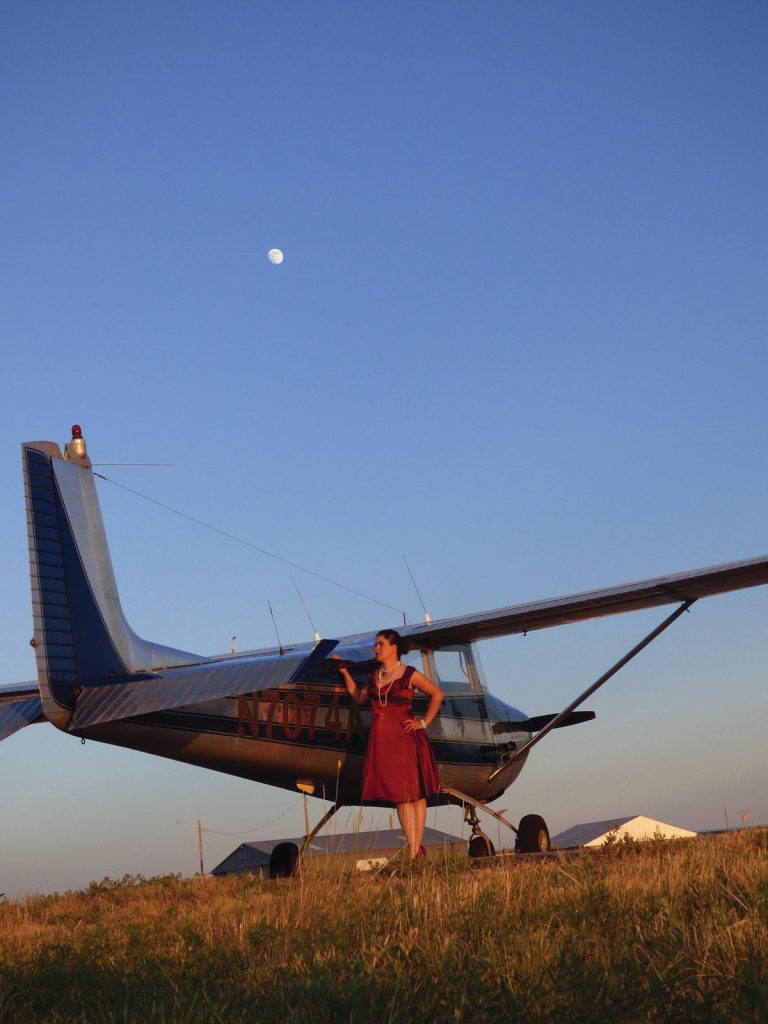 By Dan Brownell
COO member Gary Anderson be­gan his flying career with a Sky­hawk in 1988. Over the last 30-plus years, he's flown many aircraft, including as a commercial pilot, but his first love has always been the Skyhawk. "I started my career flying a Cessna 172 and will finish my flying in a Cessna 172," he said.
He's not speaking just from the per­spective of a pilot. He's also an A&P/ IA, and has worked on a wide variety of aircraft, so he's well-versed on the main­tenance requirements of 172s and he's highly qualified to evaluate all aspects of the 172's performance — both flight and mechanical — in comparison to other makes and types.
"I have been flying since 1988, when I got my private license," he said. "I then attended Cheyenne Aero Tech for a year and obtained my A&P rating, got a job at a small FBO in Montana, then moved to Rapid City, South Dakota, where I worked as a mechanic for a commuter airline. At this time, I obtained my IA rating and worked for FBOs in Wyoming and back in Rapid City as a Director of Maintenance.
"Throughout the years of working as an aircraft mechanic and DOM, I had been working on my pilot ratings one at a time as I could afford them, the old-fashioned way. Around that time, my father and I bought a Cessna 310 that I used in my pilot training. By then, I held a multi-engine instrument commercial pilot license.
"I landed my dream job with less than 300 hours total time flying, with 160 hours flying twin-engine aircraft. I was flying out of Rapid City as an aerial sur­vey pilot. After doing that for a number of years, I worked as a first officer on a CASA 212-200 flying for the Alaska Smokejumpers."
Preserving a Golden Oldie
That's when he bought his treasured 1956 Skyhawk in 2010, which he has pampered to this day. "The aircraft was no stranger to me, as it belonged to my late uncle Andy who had owned the air­craft since the 80s. I performed an an­nual inspection on it in 1999. Then in 2010 after the aircraft hadn't been flown for close to 10 years, I began to bring it back to airworthiness."
After checking the serial number, 29174, he found this was the last one built in 1956, the first production year for 172s. "It was built with the same fu­selage as a Cessna 170, with changes to the firewall and main landing gear box, and with the tailwheel removed, nose gear installed, and vertical fin and rud­der replaced with a straight tail," he said. "The gear on this model 172 stands taller than on the new 172s. It also has a six-cylinder Continental O-300, which is a 149 hp engine."
In 2013, Gary began upgrading the avionics. "I added a GNC 250XL moving map, an MK-12 nav/comm, and a KMA 20 intercom. Then in 2019, I had a GDL 82 installed to meet the requirements of ADS-B."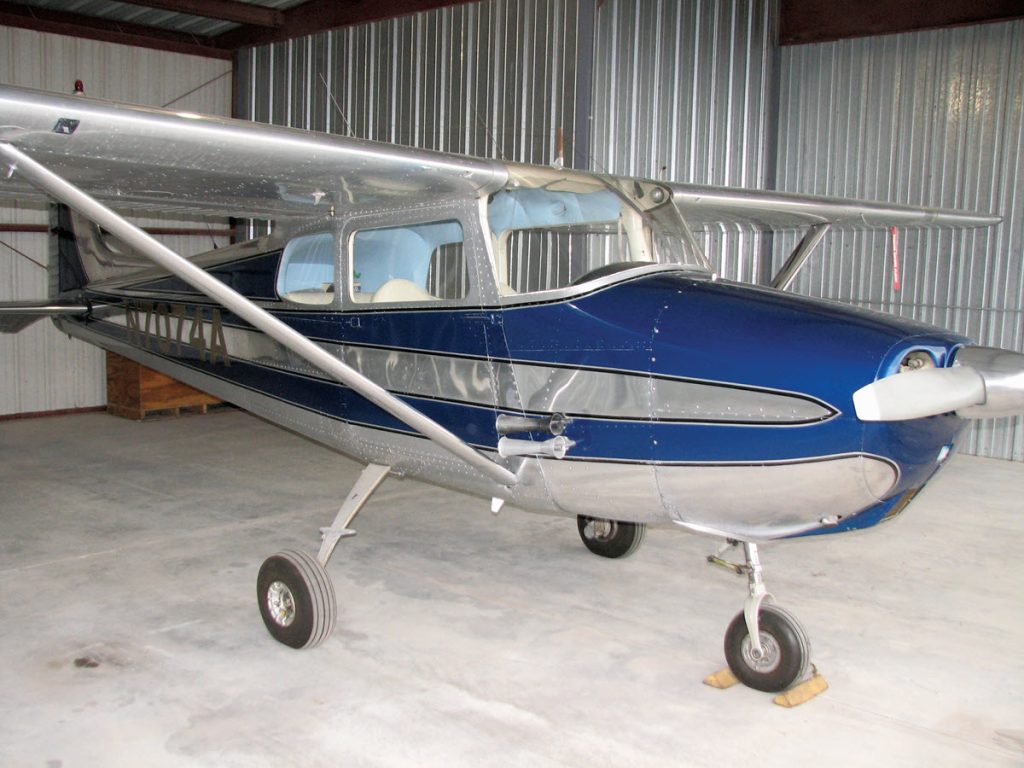 A Labor of Love
Restoring and upgrading this plane has been a labor of love for Gary. "It's like coming home for me when flying. I've flown a number of aircraft in my fly­ing career, but when I fly this classic, I'm taken back to the romantic days of flying. The Skyhawk is very easy to fly and is one of the reasons they are used so much in flight training. But my 172 is a low-hour total time aircraft and has never been used in a flight training school."
Gary has invested an extensive amount of time and effort keeping this beauty in pristine condition. "My 172 will turn heads when I fly into airports, and air­plane buffs ask me questions about it and how much work it is to keep it looking good. Polished aluminum aircraft take continuous work to keep them shining. But the reward is tenfold," he said.
"There will come a time that I will have to part with this aircraft, and it will be like parting with a member of the family. If you ever get the opportunity to fly one of the older Cessna 172s, take it. It's a real hands-on flying experience with a remarkable machine. Mine has an old-school Johnson bar flap lever, pull T-knob starter, and just flat great flying characteristics."
He pointed out that another great ad­vantage of the 172 is that although it's not fast, it is affordable, which is helpful in an economy facing high inflation. "It's a great cross-country aircraft if you're not in a big hurry and you want some spend­ing cash when you get there."