Whether it's a rainy day or a perfect afternoon that calls for reading and a nap in the hangar, here are two books to consider adding to your collection. We'll also add excerpts from these books at cessnaowner.org/jul22.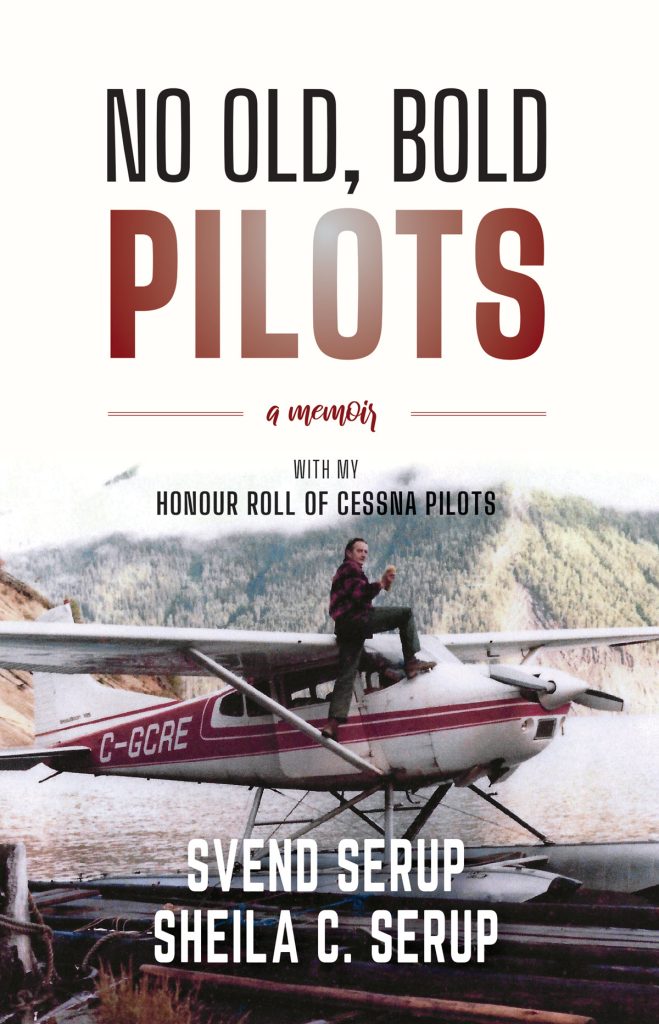 No Old, Bold Pilots: A Memoir With My Honour Roll of Cessna Pilots
By Svend Serup and Sheila Serup (Second Edition, 2021)
Co-written by Svend Serup and his daughter, writer and journalist Sheila Serup, this book chronicles Svend's jour­ney to Canada after World War II, where he left the Nazi occupation of his homeland of Denmark, and his journeys in Canada in numerous Cessnas.
Descriptive and beautifully written, the excerpt from which the title is derived delivers the point:
"Forty miles of flying through the mountains in snow showers was not a pleasant thought. Now I was being battered again by turbulence. I could still feel the grip of the storm which at times shook the plane as a dog shakes a rag. On my right, I could see the val­ley and the Pine Pass over the Rockies which I needed to cross to reach Mackenzie. The narrowness of the valley was both impressive and chilling. How would I make a 180 degree turn if I had to turn back? Cau­tion is the virtue which allows pilots to grow old. I quickly banked my plane steeply in a tight turn to retrace my route back to Hudson's Hope on the Peace River."
---
Adventures at 1000 AGL: How to Fly Around the Country in a Small Airplane
By Susie Williams
Part how-to manual and part inspiration for adventure-minded pilots and travelers, this book offers not only inspiring stories and pho­tos but also practical advice about how to plan and execute your trip, from logistics to weather and diversions.
That's coupled with stories from the author's numerous trips afield and aerial photos of America's mountains, shores, and heartland.