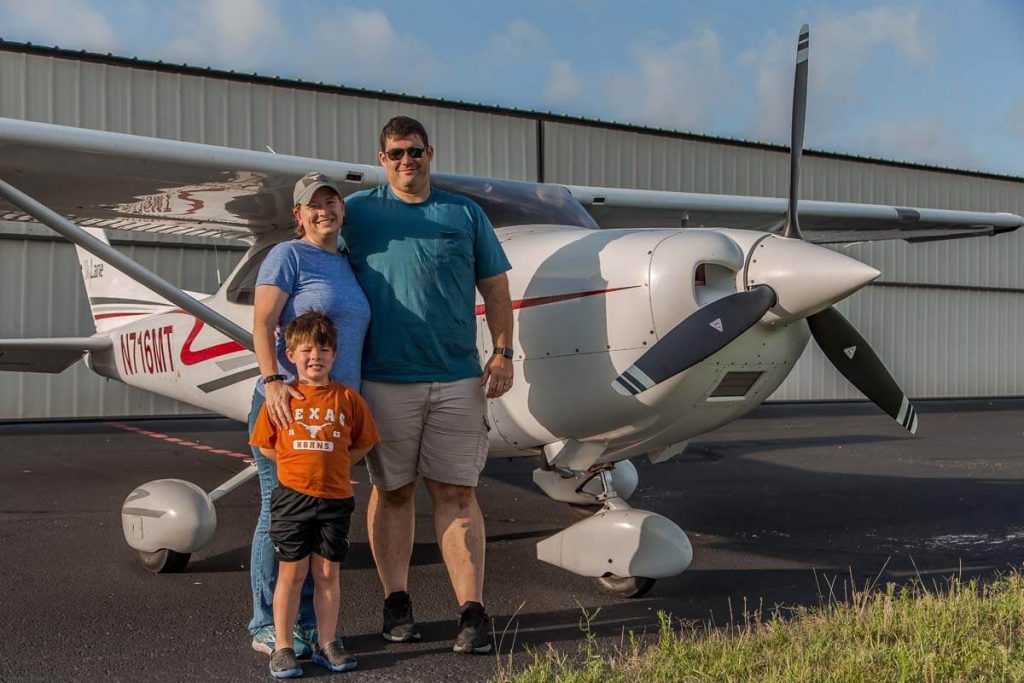 By Mariann Colvin
"We do a lot of traveling from Round Rock, Texas, (just north of Austin) to south Texas for the weekend. The drive takes over four hours so when the time and opportunity for Travis to become a private pilot presented itself, he jumped at it thinking we could cut that time down considerably sometimes by flying.
"My father encouraged me to also become a pilot since Travis and I would be traveling together the majority of the time. I agreed and before I knew it, we were both private pilots. N716MT was tied up at a Toronto airport with a Canadian tail number when we found her online. We brought her to Texas, gave her a bath, new name, and a brand new avionics panel, and now we can make it to south Texas in a much more timely and entertaining way."
Tell us what's interesting or unique about this 182
"This plane was first bought and flown in the USA. It was then bought and taken to Canada, and then bought by us and brought back to the USA."
Tell us about the panel
"Our panel upgrades included a JPI Engine Monitor, Aspen PFD, and Garmin GTN 750. We have loved all the upgrades but it has been overwhelming at times learning all the new avionics."
What is your advice for somebody considering buying a 182?
"This plane is nose heavy, much more than the Cessna 172s we trained with. When you pull power, the nose will drop quickly, so be ready for it and you'll never have a problem."
What is this plane's biggest challenge?
"For us, useful load. We are a big, growing family. It doesn't take much for us to get loaded down quickly. The Cessna 182T won't always be big enough for us in the future when we are traveling as a family."