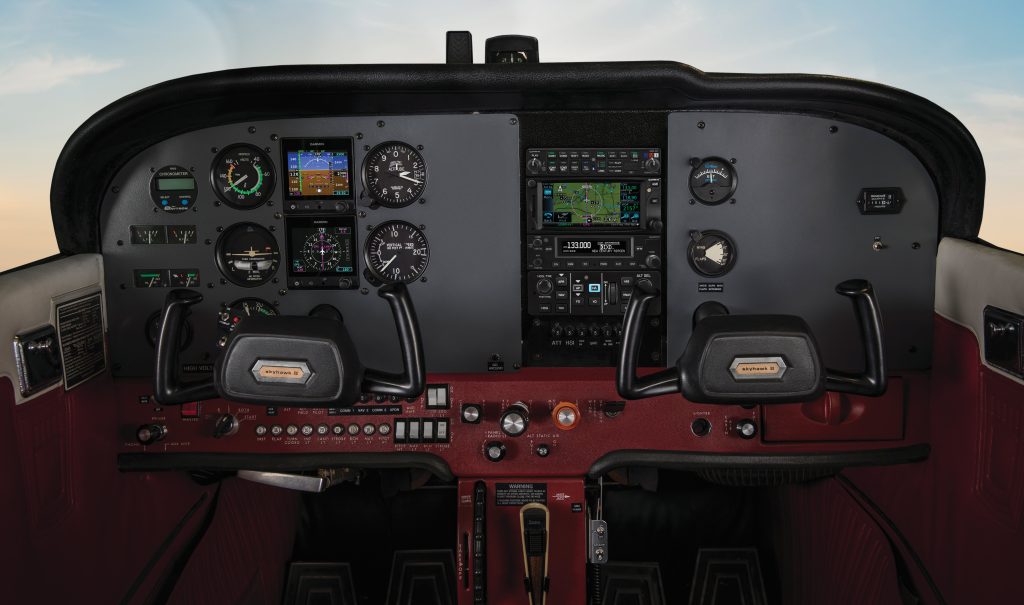 Pilots have lots of questions about avionics, so Cessna Own­er and PIPERS magazines reached out in a member enews­letter and asked for your general avionics questions. I've responded to both Piper and Cessna owners' questions here. Avionics, by nature, are generally not aircraft-specific.
The idea is that many can benefit from my answers to general questions. Pilots who asked questions specific to their aircraft and mission got a direct response from me and a suggestion that they use my consulting service, which provides answers specific to their aircraft, mission, and budget goals.
Q
Without spending more money than my airplane is worth, what avionics do you recommend? Having a GPS and nav/comm?
—Alberto Rodriguez, 1968 Piper PA-28-140
A
Certainly navigation and communication are the first priorities. Many of my light IFR clients are going with the Garmin GNC 355 GPS with comm as their pri­mary nav and comm and a reliable nav/comm with glideslope as their backup nav and comm. I focus on the value of the cli­ent's aircraft and discourage overspending, especially one with plans to sell or upgrade in the next five years. Pilots with long-term plans should focus on the mission and equip accordingly with less concern for resale value. —Bob Hart
Q
Why are some Cessnas, such as mine, 28 volt and not 12 volt?
—Maurice Hillier, 1982 Cessna 152 (Rheims)
A
Both Cessna and Piper went to 28-volt systems in the late '70s, so your 1982 Cessna 152 is 28 volts. There are two reasons why 28-volts can be a plus. First — and this may surprise you — 28-volt systems can use lighter gauge wire and save weight because the 28-volt system is essentially us­ing half the amps to accomplish the same task. Additionally, a 28-volt system offers more torque at start-up, especially in cold weather. The bad news is that the batteries are a lot more expen­sive. By the way, pilots ask me what the difference is between a Cessna made in the U.S. and a Rheims Cessna made in France. I'll tell 'em, it's the wine rack in the back!
—Bob Hart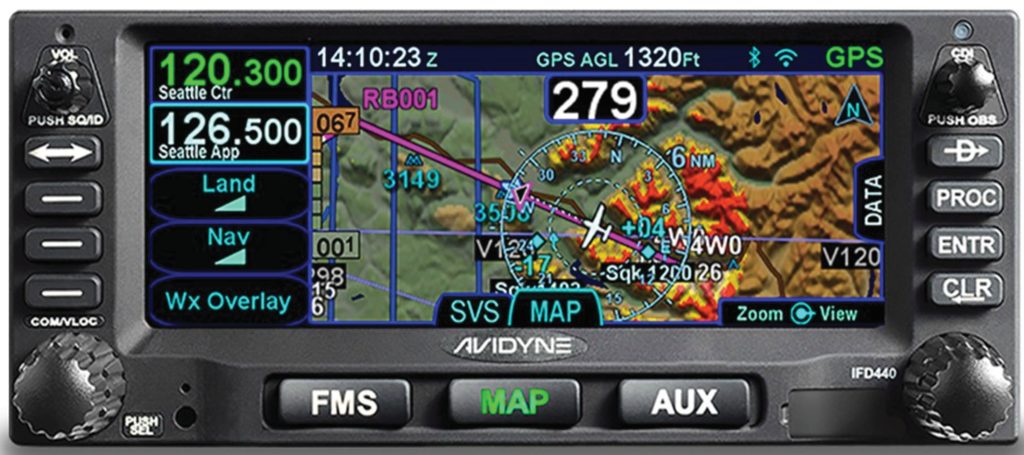 Q
What's the lowest-cost Garmin replacement unit for a Garmin 430?
—Rob Brun, Australia
A
Actually, the lowest price replacement for the GNS 430 is the Avidyne IFD 440, which is a direct replacement for the GNS 430 WAAS version. The reason is that you save the approximate 35 hours of labor ($3,500-$4,000) that you would be required to install Garmin's GTN 650Xi, which is Gar­min's option. The non-WAAS 430 (as you indicate) does require that the antenna be changed to WAAS, and the antenna cabling be upgraded to double-shielded cable, so you don't save as much when upgrading the non-WAAS version of the 430 to an IFD 440.
—Bob Hart
Q
What's the best way to add vertical autopilot capabil­ity to a 1978 Arrow III with working wings-level Piper autopilot?
—Mark A Murphy, 1978 Piper Arrow III
A
The old answer was to add an S-TEC System 30 Alt (al­titude hold only) or an S-TEC PSS60 (altitude hold with vertical features) pitch-only autopilot to your existing Piper autopilot. But S-TEC has just announced (as I write this) that it's dropping a lot of its legacy autopilot models for its new 3100 and past System 55X, so I don't know what will be available in 2023. If you fly light IFR, I recommend you look at the Trio Pro Pilot, which is STCed for the Arrow and will give you more features than you will likely need in light IFR for less than one-half the cost of the popular GFC 500. If you're flying true IFR, the Garmin GFC 500 is the more popular choice.
—Bob Hart
Q
What's the best online tutorial for straightforward simple use of ForeFlight on an iPad for cross-country navigation?
—Richard Broussard, Cessna L-19 and C182R
A
ForeFlight's own training library (foreflight.com/ support/video-library).
—Bob Hart
Q
Isn't there significant value in legacy avionics and "steam gauge" instrumentation, in that most can be repaired at reasonable a cost and there's never any soft­ware updates that effectively render the high-cost glass-panel avionics obsolete?
—Dennis Frett, 1978 PA-28-161
A
These are two separate discussions. Steam gauges can be overhauled and, frankly, haven't changed in years, and you can still fly safely with "healthy" gyros and instru­ments and a solid vacuum pump. Avionics, on the other hand, keep evolving and, today, the majority of legacy avionics are ob­solete, are no longer supported by the manufacturer and are, simply stated, a poor investment. For a piece of legacy avionics to be "viable" today (and into the near future), it must be rea­sonably reliable and have repair support. Very few meet those criteria anymore.
—Bob Hart
Q
Is Tygon tubing legal for static/pitot systems?
—Steve Balla
A
Tygon tubing is being used in experimental/homebuilt aircraft, but it is not approved by the FAA for certified installations.
—Bob Hart
Q
Is there a chart that shows which brands of avionics work with other brands? I'm particularly interested in what MFDs/HSIs/autopilots work with Garmin 540 or 430, or Dynon and Avidyne mixed, hopefully to save a little money but still have reliability and quality. Also, is there a rule of thumb for installation prices of avionics for basic Cessnas 172/182/210?
—Jim Johnson, Cessna 182P
A
Sorry, there is no such chart that I'm aware of. Avionics manufacturers include this information in their installa­tion manuals but even those are not necessarily accurate or available to the pilot. We know some manufacturers' equip­ment "play nice" with others, while some don't. You can see this in their manuals when they don't mention a unit that's compat­ible and not listed. It would be my job, as your consultant, to recommend products that work together.
Avionics shops generally price labor per task. For example, a GPS or nav/comm from one manufacturer to another will be about the same hours. That's not really true of autopilots, as they may install differently. Shops that specialize in single-engine aircraft typically have lower installation rates. Shops that work on more complex aircraft and the 210 often have higher hourly rates, although the number of hours to do the task are usually similar. Aircraft that can be difficult to work on, like the Mooneys, will require more hours to do the same task.
—Bob Hart
Q
Is the new TKM replacement slide-in for the old KX-155 radio a good replacement option? Seems a bit high in price and is it KX-155 compatible?
—Gail Hammans, 1976 Piper Cherokee PA-28-140
A
The MX-155 slide-in replacement for the aging KX-155 came from a conversation I had with the new owner of TKM in 2014. I like and support TKM but don't under­stand why it's taking so long to bring it to market. At about $4,000, it's consistent with the other nav/comms on the market, as far as price, and it's far superior in features to the original KX-155. The savings comes in avoiding the 12 hours labor required for the Trig or Garmin nav/comm models, and you can change it out yourself without an avionics shop, which is a major issue right now. Yes, when it comes to the market, I think it's a good choice if saving $1,200 makes sense to you.
—Bob Hart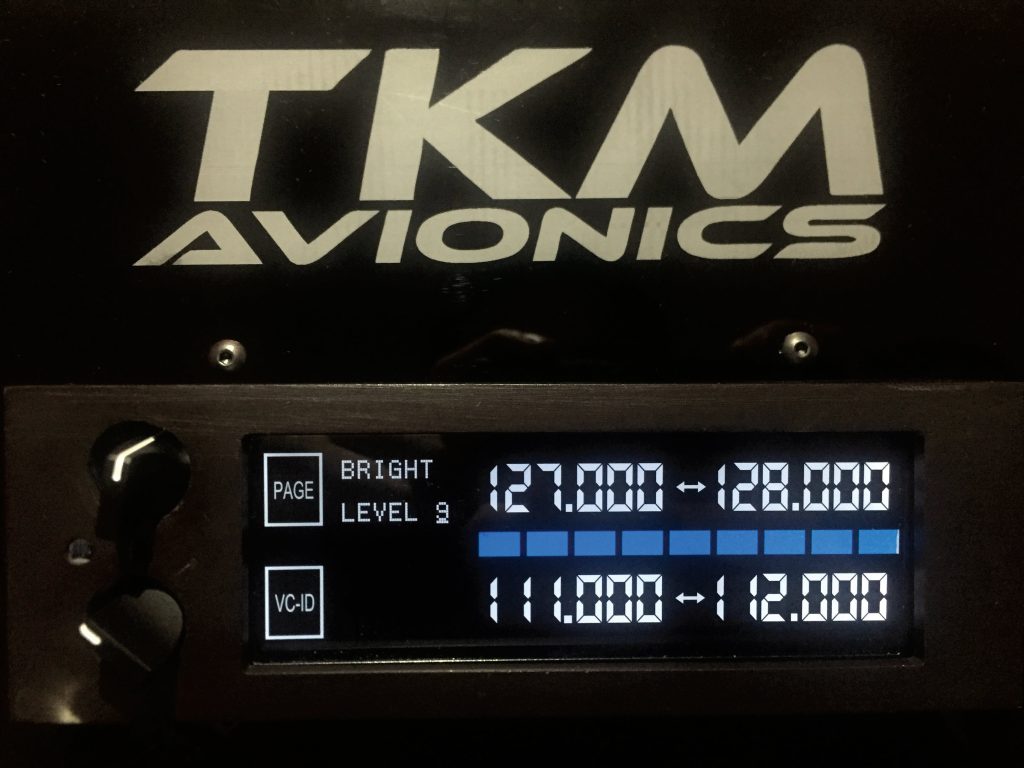 Q
If you have an autopilot coupled to a portable GPS, what is your recommendation for upgrade if you're mainly a VFR pilot but looking to get IFR rating to fly light IFR?
—Scott Tritt, 1980 Cessna R172K XP II
A
First, if you're planning to be light IFR, that's your new "mission," and you equip for that. If you have an autopilot interfaced to a portable GPS, it's likely a Trio or TruTrak/Bendix King model. I don't think any of the previous certified auto­pilots could interface to a portable using NEMA 0183, which is the protocol commonly used with portable GPS units.
I'm assuming you're asking for a recommendation to upgrade to a panel-mounted, certified GPS that will drive your existing autopi­lot. For light IFR, any of Garmin's new GPS models make the most sense. They are priced consistent with a light IFR upgrade budget. The GPS 175 is GPS-only, and if you already have a good primary comm, that can work.
Many of my clients are removing an older nav/comm that was primary and, therefore, losing the comm, so the GNC 355 GPS/comm makes more sense in that situation. For light IFR, having a solid WAAS GPS as your primary nav source (and a good comm) and a reliable nav/comm with ILS (glideslope) as backup is all you need to safely fly the light IFR mission.
—Bob Hart
Q
I would like to see weather and traffic in flight. Which is better, Sirius XM or ADS-B In? And what is the best way to show it in a Garmin 430W, AERA 660, and mini-iPad devices?
—Ralph Scholz, 1977 Piper Arrow III Turbo
A
Forget displaying weather and traffic on your 430W, the screen is too small to effectively be a navigation screen and an MFD. You'll also need certified ADS-B In from some­thing like the Garmin GTX 345 or L3 Lynx at $6,000-plus for that. Unless you have the budget for a large format navigator (like the Garmin 750Xi or the Avidyne 540 or big screen EFIS), plan on ei­ther your 660 portable or an iPad Mini 4. You don't need both, and I prefer an iPad with ForeFlight or Garmin Pilot as the better op­tion, but if you already own the AERA 660, that will work.
If you don't have ADS-B In now, you have options starting as low as $200, but I wouldn't skimp here. The Appareo Stratus has been the standard for years, and the newer uAvionix Sentrys are my choices, both under $800. Sirius XM has a few advantages, but you have a $1,200 upfront investment and monthly charges. I think ADS-B can do the job for most.
—Bob Hart
Q
I have a limited budget to improve my avionics. What would you suggest we prioritize and why?
—David Buchanan, 1983 Piper Turbo Arrow IV
A
My answer is that in nine years as a consultant and writer for Cessna/Piper Owner, I think I have had one client who told me the budget was not an issue. Communicating and navigating for the mission are the first priorities. VFR is easy: You need a single reliable comm, a portable nav source (GPS or iPad with software), and a transponder and ADS-B Out source if you fly where it's required.
For any IFR, you need dual reliable comms and at least two nav sources: one GPS and one with ILS preferred; ADS-B Out via tran­sponder or UAT; an autopilot; enhanced engine instrumentation; and a 406 ELT or PLB, in that order. With dual comms, you obvi­ously need an audio panel. If you're considering heavier IFR, look at EFIS after you have checked the above boxes first.
—Bob Hart
Q
How do you find an avionics installer you can trust to do the job right? What questions should you be asking the avionics shop to gain an understanding of how the job will be done in order to select the installer you would like to have do either a minor update or a major avionics panel update.
—Aaron Swank, Piper Cherokee
A
As a legacy aircraft owner, you want a fair price and the work done right. If you also want it fast, you're pushing things. Start with a shop that relates to the legacy aircraft owner, where installation rates are normally more competitive. To find a shop like this, network with other owners for leads and then get in your airplane and do the work. I often have shops near you that I know and trust, so feel free to email me.
You do best by forgetting email and the telephone and visiting shops personally (but they like it if you call ahead). You'll get to see and communicate directly with the shop. You're interviewing them, not the other way around. In this busy avionics environment, I think shops are forgetting who the customer is.
It's best if you already have an idea about what you want. Shops are busy, especially if your budget is lean, so shops can be short on advice. Know the shop's installation hourly rate. I see quotes that don't show that. Ask for a quote with equipment cost and labor cost separately. Without this, you can't compare quotes. The number of hours to do the work is the biggest dif­ference between a fair quote or not.
I admit, it is tough to go it alone, which is why I created AvionixHelp.com. For around $500, you'll walk into an avionics shop, already knowing what you need to do to your panel and why and what it should cost installed, and you'll have a partner to review quotes and help you make the final decision. I had 43 clients in 2021 who walked into an avionics shop with confi­dence that they knew exactly what the needed before they spent, on average about $30,000 to equip their aircraft for light IFR. All these clients had a limited budget but got what they needed, usually within their budget goal with my help!
—Bob Hart
GARMIN LEAD TIMES
A shop shared recently that, as of Nov 15, 2022, the follow­ing are Garmin's lead times for orders placed that day.
Note: times are approximate.
GTN 750Xi/650Xi: 13-14 weeks
GNC 355 GPSCom: 6 weeks
GNX 375 GPS with ADS-B: 8 weeks
GNC 255A Navcomm and GTR225A comm: 4-5 months
GTX 345 (with ADS-B IN) and GTX 335 Mode S tran­sponders: 7 months
G500 EFIS about 10 weeks. G3X EFIS: 5 weeks
GI 275 (base model in stock) GI 275 with ADAHRS and Autopilot: 10 weeks
G500 autopilot servos: 7 weeks