EAA Chapter 838 Hall of Fame and Museum

Included:
Wings and Wheels barbecue featuring old cars
Meals with other COO members (and provided by the EAA Chapter!)
Hang out in the incredible EAA Chapter 838 facility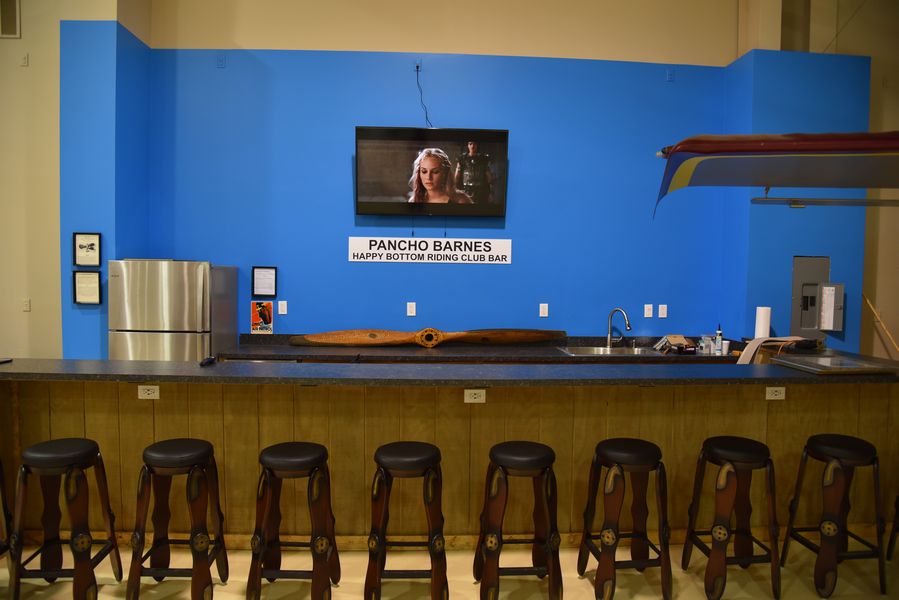 Cessna Owner and Piper Owner Fly-In 2022
Racine WI
August 26 (Friday) through August 28 (Sunday)
Location
Racine Batten Airport, KRAC, Racine, Wisconsin.
100LL is available along with ILS and RNAV approaches. Runway 6,500 X 100 feet.
https://www.globalair.com/airport/batten-international-rac.aspx
Hotel
Travelodge by Wyndham (262) 635-2500
Mention "CESSNA PIPER OWNER" and rate code "LPO3" for a small discount
Standard Rate (before discount) $236 for 1 bed or $239 for 2 beds for Friday AND Saturday nights (total).
Agenda
Friday, arrive, park and checkin at EAA Chapter 838, 100 yards north of FBO. The event is being hosted by EAA Chapter 838. We have a 16,000 sq. ft. building, bar and museum.
Dinners
Friday Night and Saturday Night will be BBQs hosted by the chapter (no charge to members).
Lunch
Saturday lunch will be at the chapter.
Event
Saturday from Noon to 4 pm
The chapter is having a Wings and Wheels car and plane show. Come and have fun.
Ground transportation
Provided by EAA Chapter 838 members (no charge). Phone numbers provided after registration.
Jack Fleetwood Photo Shoots
If you would like to pay for a photo shoot with Jack Fleetwood in Racine, which includes a feature story in the magazine, there was one cancellation so one spot is available. Contact the Editorial Team here.